I've been working with SEI's new pre-printed chipboard albums! My local Archiver's had a lot of fun words in stock -- LOVE, FAMILY, FRIEND, BABY. The chipoard word comes already covered with DP which makes this an easy project.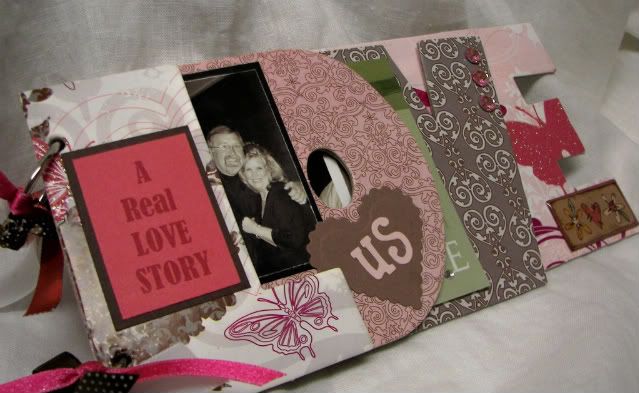 Just add pictures, journaling, and embellishments!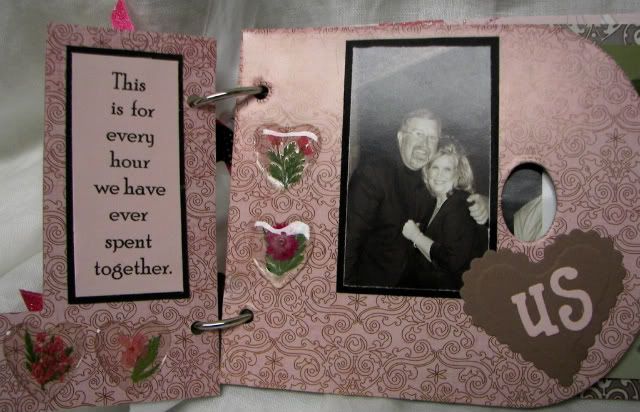 And you have an instant scrapbook memory!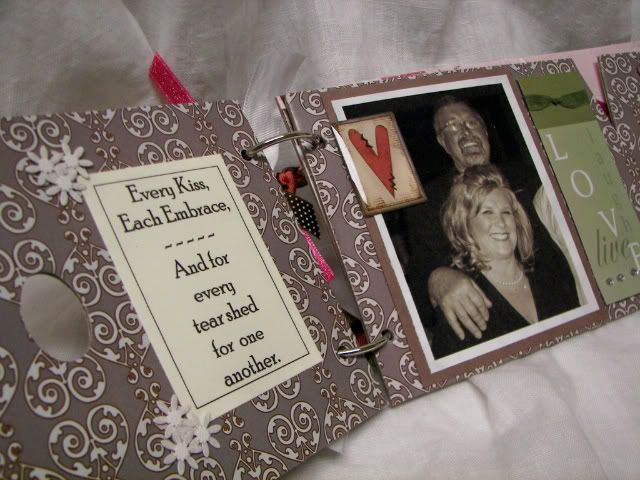 I used my computer for the journaling.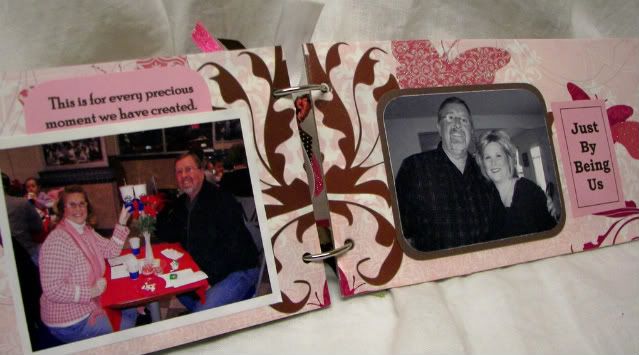 And I edited my photos in PhotoBucket.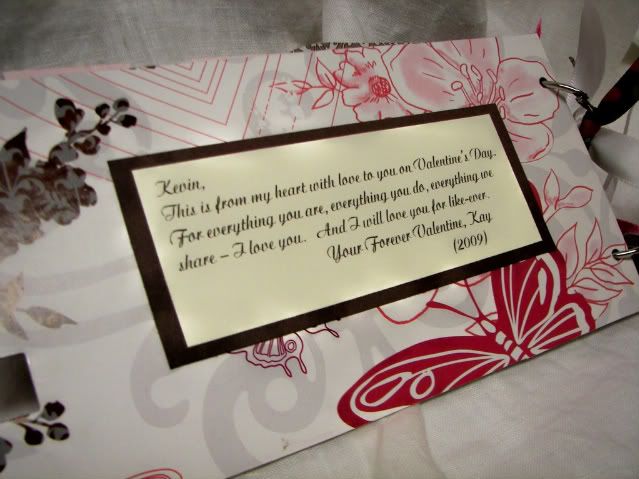 Are you ready for Valentine's Eve?